Deployed in the Cloud
The "brains" of the solution reside in our data centers and are delivered via the cloud. Here are a few of the reasons our clients love the cloud:
Implementation - Because Fonality owns and manages all the hardware and software, all you have to do is plug in the phones. Zero telephony expertise is needed on your part.
Available anywhere - Because the brains of the phone system are located in the cloud, it is easy to connect from anywhere. Multiple locations can operate seamlessly on the same phone system and remote workers are connected exactly as if they were just a cubicle away.
No power? No problem. - Cloud VoIP is a great way to ensure that your business stays in business even when a power outage or other unusual event keeps employees from working in the office. Calls can be directed to other locations, mobile devices or home phone numbers without any inconvenience to callers.
Cloud-Based Deployment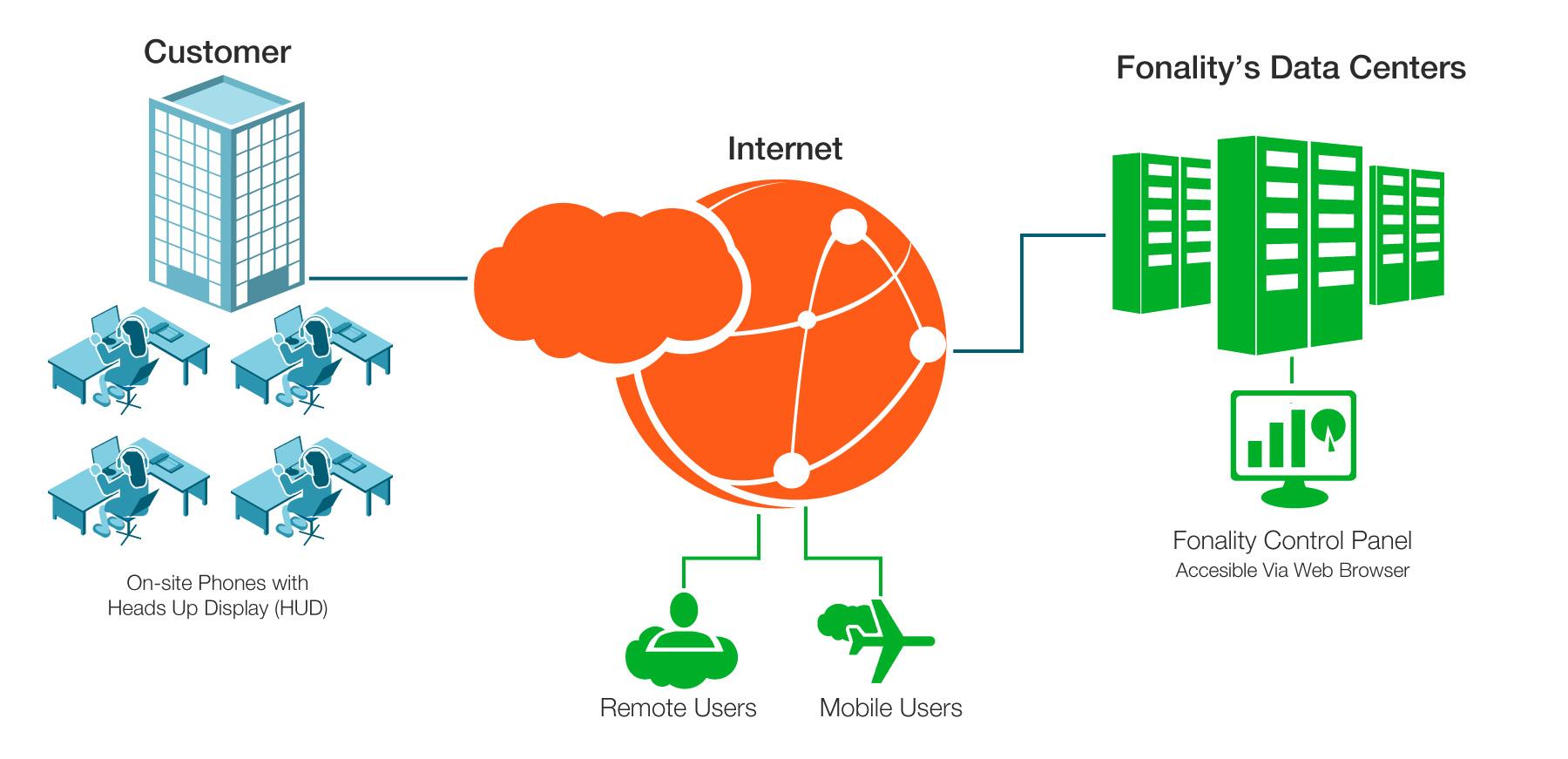 ---
Packages
We offer several packages to fit the needs of our users. This quote is for the OC-IT's solution Essentials package.
| | | | |
| --- | --- | --- | --- |
| Business Phone System Features | | | |
| No Commitment | | | |
| Choice of Business Phones | | | |
| Technical Support | | | Platinum |
| Smart Start Installation | | | |
| Audio Conferencing | | | |
| Web Browser Click-To-Dial Plugin | | | |
| Contact Center Queues | | | |
| On-Demand Call Recording | | | |
| Free Softphone | | | |
| Heads Up Display | | | |
| Heads Up Display - Mobile | | | |
| CRM integration | | | |
| Paperless Fax | | | |
| Voicemail Transcription | | | |
| HD Video Collaboration with Screen Sharing (Desktop and Mobile) | | | |
| Deployment Options | | | |
| Cloud | | | |
| Premise | | | |
| Software Only | | | |
| Private Hosted | | | |
| Switch Your Deployment* | | | |
| | | | |
* Switch your deployment up to once a year. Free for customers with more than 25 employees.
---
Additional Features and Service
In addition to the features and services included with your package, the following options are available for an additional fee, or may be bundled into your attached quotation.
Unlimited VoIP Service
OC-IT's solution provides both business phone systems as well as phone service. Customers can supply their own phone service, such as a PRI, T1 line, or VoIP service from another carrier, or they can choose unlimited VoIP service from OC-IT's solution. Our voice service includes unlimited local calls and unlimited long distance calling to the United States and Canada and is available at a low monthly per-user fee.
Voicemail to Email Transcription
Our voicemail to email transcription service makes it easy to read, respond to and archive your voicemail messages. Voicemail transcription makes it easy to be responsive wherever you are. In a noisy conference call or a quiet meeting? No problem. You can read your voicemails without making a sound.
Paperless Fax
Faxing remains an important tool for many businesses. Paperless faxing service gives it a modern spin by allowing users to send and receive faxes via email. This makes it easy to manage faxes, even when you aren't in the office and eliminates the need for a dedicated piece of equipment.
Our phone system has been a fantastic partner to my growing business. I needed a system that I could tailor to meet our specific needs and Fonality answered it. With incredible functions like instant message, emailed voice mail, voice mail text, call reporting, call quality monitoring, etc. It ...Read More
---
Available Phones
We offer phones for sale or rental. Clients can also procure supported phones from another source.
Desktop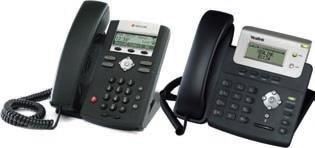 Desktop phones are well suited for every day phone users who need crystal clear voice with an intuitive interface. These phones require minimal customization and are extremely easy to set up. Desktop phones become a powerful tool with the addition of our Heads Up Display software. Available desk phones include the Polycom 331, 335, and the Yealink T20P.
Executive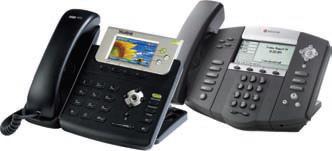 Executive phones are perfect for management users who wish to support up to four lines. These phones are built with state-of-the-art hardware designed for busy professionals. With additional programmable hard keys and a more advanced user interface, executive phones satisfy the needs of executives and frequent phone users. Available executive phones include the Polycom 550 and the GigE enabled Polycom 560 and Yealink T32G.
Reception

Reception models are designed to appeal to attendant users, who require advanced features, applications, and multiple line support. These phones come out of the box with up to 16 programmable hard keys so that calls can be routed with ease. If that's not enough, all reception phones can be expanded with multiple sidecars to support even the largest office. Available reception phones include the Polycom 650 and the GigE enabled Yealink T38G.
Conference

In a world where conference calls with partners, vendors, remote workers and global teams are the norm, crystal-clear conversations are a must for productive meetings. The Polycom 5000 and 6000 deliver superb voice quality, advanced audio processing, and all the features that make conference calls seem as natural as being in the same room. The 6000 has the added benefits of automatic gain control, expandable microphone ports, and added pick-up range for even better call quality.
Wireless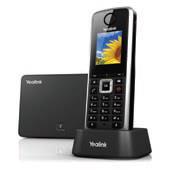 Wireless models expand beyond the desktop without the need for a separate wireless network. With a range of up to 150 feet indoors, your employees are no longer tethered to their desks. If your employees need even more range with their wireless phone, an RT10 repeater can be added to extend the range. The Yealink W52P boasts a high average battery life, running off of 2 AAA rechargable batteries and has 6 programmable keys.