Testimonials
When I first started as the company's office manager, I spent most of my time troubleshooting computer issues for the network and employees. Since we hired OC-IT, I've been able to focus on the job I was hired for and leave the computer stuff to the IT professionals. OC-IT saved me time, and they've made the entire company more productive and efficient by closely monitoring our network. Thanks OC-IT!
Employee
Office Manager
---
It's no secret that technology is in a state of constant change. Saving big dollars was the secret revealed to us one quarter, when we hired OC-IT to manage our IT projects and monitor our technology in lieu of revolving IT staff and continued training expenses. Now we have big savings every quarter on our IT bottom line and operate with a higher IT efficiency. Thanks to OC-IT, we have higher standards, higher goals, and higher IT confidence.
CIO
IT Manager
---
My formula for starting and maintaining a successful business includes having strategic goals and making a map to reach those goals. My technology is the vessel through which I can navigate my map. Without it, I will fail and cannot meet my goals. OC-IT is not just my computer company, but my technology partner that will see to it that my goals are met by leveraging my technology.
CEO
Business Owner
---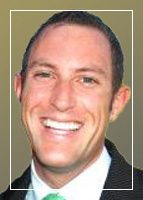 We rely on our phones and computers just like all businesses these days. If one, or both phone and/or computer goes down, we start losing money exponentially. OC-IT designed and implemented our computer and phone infrastructure to ensure business continuity, our biggest concern. Not only has OC-IT's managed services approach saved us money, but we have also been able to shift our focus on our business and let OC-IT manage everything from vendor relations to computer updates. OC-IT has it all figured out."
Agents West
Sales Manager
---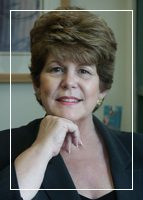 The biggest reason why we tried OC-IT to manage our network is because our previous computer support did not respond to our needs in a timely manner. The reason why we now are committed to using OC-IT is because they showed instant proof in value added services. It's amazing how not only do they respond quickly, whether it's remote or on-site, but we also seem to have less problems than ever! We have a relatively small budget dedicated to our IT infrastructure and OC-IT was able to provide us with a plan which ensures fast reliable and friendly service on-demand with all costs known upfront and the confidence that our network maintains 100% availability.
Excelladerm
President and CEO
---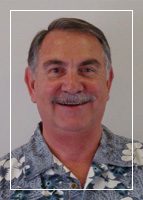 OC-IT replaced our previous IT Company because they were slow to respond and too many times left issues unresolved. When OC-IT took over, we were amazed with their ability to respond quickly and fix issues that occurred, before we lost our ability to work. Things that we didn't know our computers had the capabilities to do; OC-IT enabled and trained us on which has resulted in more efficient use of our time and resources which in turn, has enabled us to produce more in less time. We are confident that our data is secure and will remain available so that we can focus on our core business and not worry about our computers.
Nutreve
Owner
---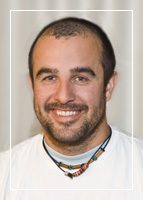 OC-IT is fast to respond to our computer problems and even quicker to resolve them. Between that, their friendly and professional staff, and the money we save each month with our proactive maintenance plan; we consider OC-IT to be an essential strategic partner of ours.
Kittler Construction
Owner
---
We were referred to OC-IT by a neighboring business who told us that they have used OC-IT for over 4 years now and the service they provide always exceeds their expectations. After having experienced the same kind of service for ourselves, we are convinced that our relationship with OC-IT as our Outsourced IT Company will be a long and prosperous one.
Law Offices of Lloyd Freeburg
Owner
---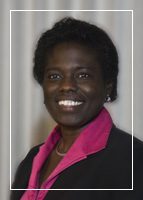 We have had the peace of mind knowing that OC-IT was keeping all of our IT systems running smoothly and properly backed-up for the last 2.5 years. OC-IT consistently checks in with us to discuss the goals of the business and how our IT needs may need to be adjusted to accomplish our goals. We have recommended OC-IT to our clients and friends, and recently received a thank you note from one of our clients for referring OC-IT to them. We would recommend OC-IT to any organization who wants to know their IT systems will always be running well and the team is at their service 24/7."
Chapman Business Solutions
Owner